After decades on her travel bucket list, our President Tina Ulm, was finally able to make her dream come true. In May, she joined 8 other incentive travel professionals on a once in a life time Fam Trip to TAHITI, BORA BORA & MOOREA. These French Polynesian Islands were destinations she has longed to see and experience and as you'll see, it was a trip she'll never forget and is already ready to repeat, this time on vacation with her family!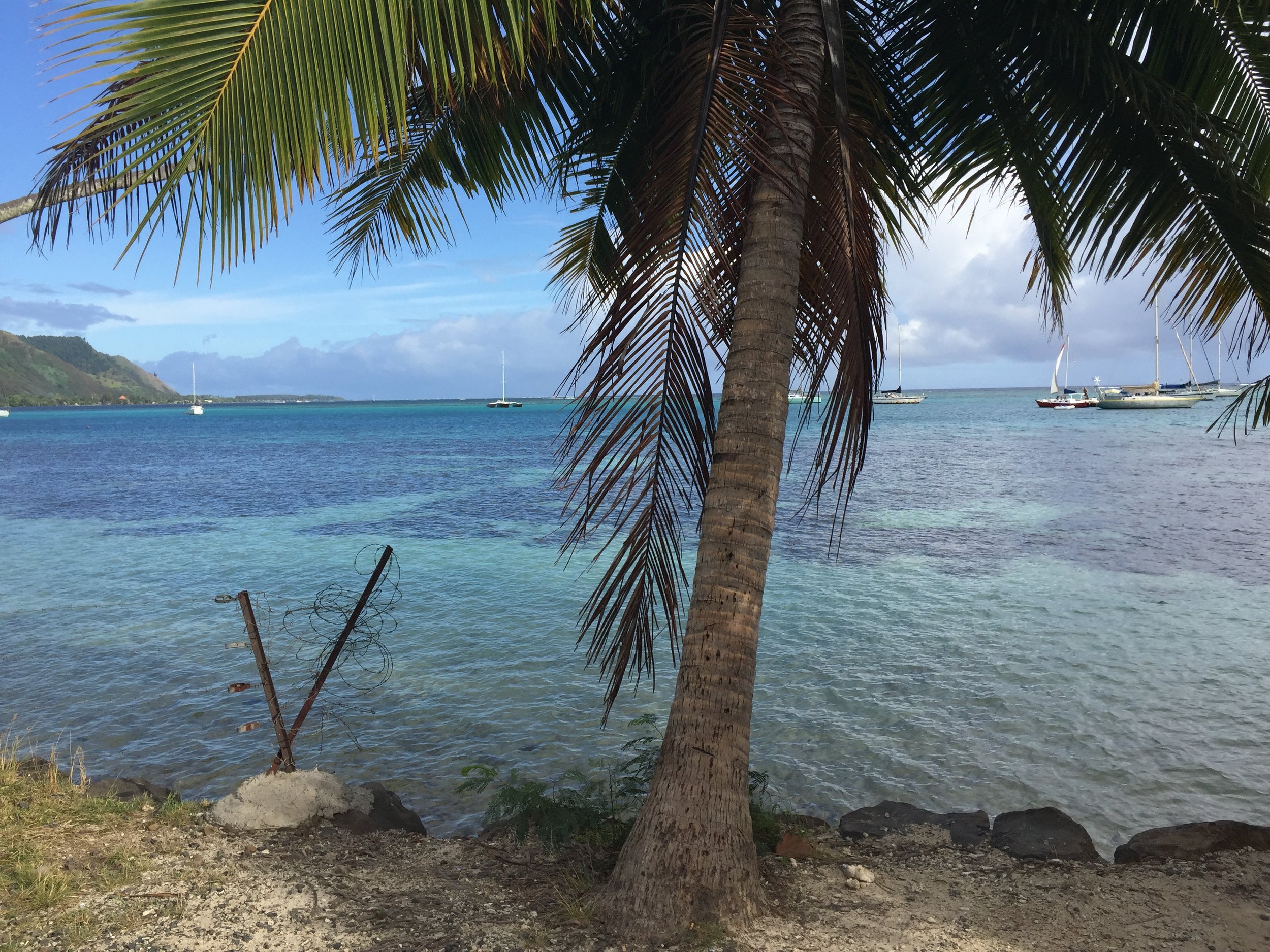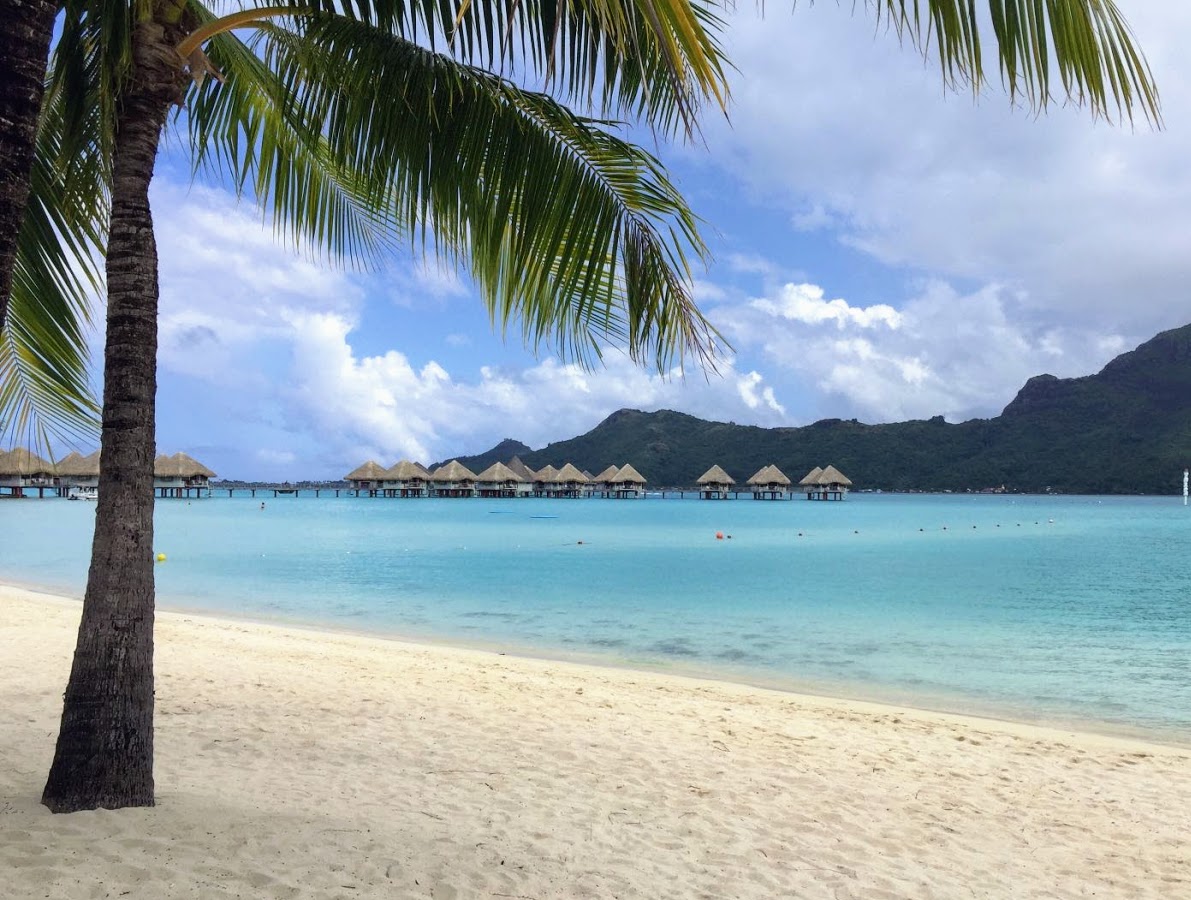 "A Fam Trip describes a travel industry familiarization tour of a destination, including its resorts and unique tours or sites in the area. The greatest part of these working trips, is you truly see all the best of a destination, as the point of the trip is for you to go home and SELL, SELL, SELL. Organizers will pack your days from early morning until late in the evening, but your experiences will be top notch and memorable…and that is exactly what happened!
Our journey began in LA where I met up with the other participants and flew on AIR TAHITI NIU, which was one of the hosts for this trip. After an 8-hour non-stop flight into Papeete, Tahiti, we arrived at 3:30 am, cleared customs and were whisked off to our first hotel…The Tahiti Pearl Beach Resort. The black sand beach was AMAZING, but just to be here was so special.
The day began with a tour of the hotel and followed with a group excursion into the Papenoo Valley. Organized by Ia Ora Na Tahiti Expeditions, we were led by local guides and had a true authentic lunch. We watched as they prepared for us Poisson cru (ia ota), which consists of raw fish marinated with lime juice and soaked in coconut milk, mixed with fresh peppers, cucumbers & onions. It was so delicious and light it melted in our mouths. Later that evening, we had dinner on-site at the hotel and were treated to front row seats at the Tahitian Show.
Early the next morning, we flew off to Bora Bora, where our hosts had one treat after another waiting for us! Upon our arrival, we were transferred by boat to the Motu (island) where the resorts with over-water bungalows are located. The striking turquoise waters were so breathtaking, I couldn't stop taking pictures…I was TRUly in awe for the first time in years! Our first stop was The St. Regis Bora Bora Resort for a wonderful breakfast, then we were whisked off to the Le Meridien Bora Bora to see their turtle sanctuary and for a fish feeding in their very own Lagoonarium (which was amazing), followed by a site AND over-night stay at the Four Seasons Resort & Spa Bora Bora. It was a dream come true, and when we all found out that we were getting to stay in an over-water bungalow for the night… delight was the least of our emotions. After an incredible dinner, I was off to dreamland with the calming sounds and gentle breezes of the ocean lulling me to sleep. It was an amazing experience I won't soon forget!
The next day we were packed again and ready for a new day…sites at InterContinental Bora Bora and then over to the refurbished Conrad Bora Bora Nui Resort! Again, another wow factor here as we yet again each got our own OWB over-looking at the most beautiful turquoise water in the WORLD…honestly, there is no place more beautiful to me! To our delight, we had some free time to enjoy this resort, so I rode their bikes around the property (as it's quite big), had a lovely lunch, and sat on the deck of my OWB and kept pinching myself. Our group dinner was at the top of the mountain at Sofitel Bora Bora Private Island. It was a lovely evening on the beach, even with a rain shower joining our little party!
Up early the next day, following a quick site inspection of Bora Bora Pearl Beach Resort, which was a lovely and quaint smaller OWB property, we were off to Moorea via a flight and ferry transfer. Upon our arrival, we quickly checked into the Sofitel Moorea Ia Ora Beach and were whisked off on yet another 4 x 4 excursion to see many of the sights Moorea has to offer…and what fun we had! Later that evening, we enjoyed a dinner hosted by the Sofitel and were pleased to have the GM join us. It was a beautiful night of food and conversation, all while looking at the bay of Papeete, Tahiti.
After breakfast on day 5, we were off to feed the sharks and rays in the lagoon. It was an amazing experience for sure, but OH MY was I afraid! I soon got over my fear long enough to get into the water and feed the rays, but trust me, I still wanted nothing to do with those nurse sharks. Afterwards, we sat in the shallow lagoon drinking Champagne and toasting to the beauty that surrounded us. I thought nothing could beat Bora Bora's beautiful water, but as I gazed at the ocean surrounding us, I realized Moorea's water was just as amazing. We ended the evening with another gorgeous dinner, this time hosted by the Hilton Moorea Lagoon Resort.
The next day was going to be a long one, as it was our last in the islands, so off we were on the first ferry back to Papeete. First, we sited the Le Meridien Tahiti, and then we had some free time to shop in the city market. We ended our trip with a late afternoon check-in at the InterContinental Tahiti Resort to freshen up, have dinner and watch a fun Marquisan Show. At 9:30pm, it was time to head to the airport for our mid-night flight back to LA on Air Tahiti Nui.
As a Pisces, I love the water, and by trade I often seek warm sun and fun destinations for my clients. To be sure, Tahiti, Bora Bora and Moorea met all those criteria and more, and will forever be at the top of my must-see list! This Fam was a dream come true and I can hardly wait to take every one of my clients and my family back to see one of the most beautiful places on earth.
A SPECIAL THANK YOU TO MARI MARSUDA WITH TAHITI TOURISME & MICHAEL SHAPIRO WITH AIR TAHITI NUI whom made this entire trip come together. As well as, all the hotel properties mentioned that hosted our stays and fed us with great Tahitian foods. Last, but not least, to the excursion and transfer companies, we wouldn't have gotten to all these places without you…so thank you!"
If you'd like to see more photos of my trip to French Polynesia, follow this link: TAHITI, BORA BORA & MOOREA and be prepared to fall in love...I know I did!