CUBAN TRAVEL POLICY
The Trump Administration recently announced changes to U.S. Cuba travel policy. Under the Obama administration, rules were relaxed allowing individuals to visit the island in compliance with 12 categories of travel without applying to Office of Foreign Assets Control (OFAC) for a specific license. President Trump's policy change intends to cease giving permission for individual travel, returning the people-to-people designation to its original purpose – for guided groups only. Our partners, Cuba Incentive Travel Associates, has always provided and will continue to provide people-to-people itineraries that are compliant with U.S. government regulations.
Group travel to Cuba is still authorized and commercial flights are not terminated. For more information, please review the OFAC's Cuba FAQs document.
Interested in going to Cuba for your next reunion, meeting or incentive travel program? Let TRU help you make it happen! Call or email us today and we'll get you there!
CUBAN REFLECTIONS by Tina Ulm
CUBA, just a short 45 minutes flight from Miami... yet it's a destination that most Americans have never seen firsthand. That's why earlier this year, I was thrilled to have the opportunity to experience this amazing country, before the embargo lifted and before tourism transforms this charming place into something altogether different.
CUBA is truly like stepping back in time. Two-thirds of the buildings in Old Havana are old and worn and in desperate need of renovation, but that didn't stop us from seeing the beauty within their walls. The architecture, an eclectic mix of Cuban Baroque, Neoclassical and Moorish influences is reminiscent of Cuba's Spanish heritage. You'll fall in love with the colorful windows, elaborate balconies and pastel facades. Combine the unique buildings with the beautifully restored 1950 cars and the nostalgicrestaurant decor, it is no surprise this was my favorite part of my visit.
The food is AMAZING and reasonably priced! Throughout Cuba, the dishes are heavily influenced by Cuban spices and flavors. Yet because each restaurant does it a little differently (and so very well), each meal felt new and unique. To prove this point; I think I ate lobster for dinner every night and I thought each one was different and delicious!
The people are very friendly, welcoming and personable! Cubans love to engage with the world around them. Without an abundance of technology, their social interactions are how they get their news and entertain themselves. It is also how they make a living. Many locals rely on tourists for their livelihood and you'll see many street vendors in the city, selling wares and entertaining visitors. But don't be surprised if some (especially the ones dressed in Cuban costumes), ask to be paid for being the subject of your photograph. Just remember, they are entertainers and it's often their only source of income. I don't blame them at all, could you!?
There are many other things that made this trip spectacular: the spectacular nightclub entertainment, Cohiba cigars and Cuban rum, just to name a few. Cuba has a lot to offer, but there are a few areas where improvements are needed to make travel more convenient. For instance, US currency and credit cards aren't accepted at this time. A nuisance if you don't plan ahead, especially for those of us who depend upon our credit cards internationally.
I highly recommend visiting CUBA, not only for its history and nostalgia, but also because this once forbidden destination is now open to explore. Don't wait too long to go and learn about our once taboo neighbor, because soon 1950 Cuba will catch up to 2016 America!
DID YOU KNOW?
Cuba has a 99.8% literacy rate, which is one of the highest in the world.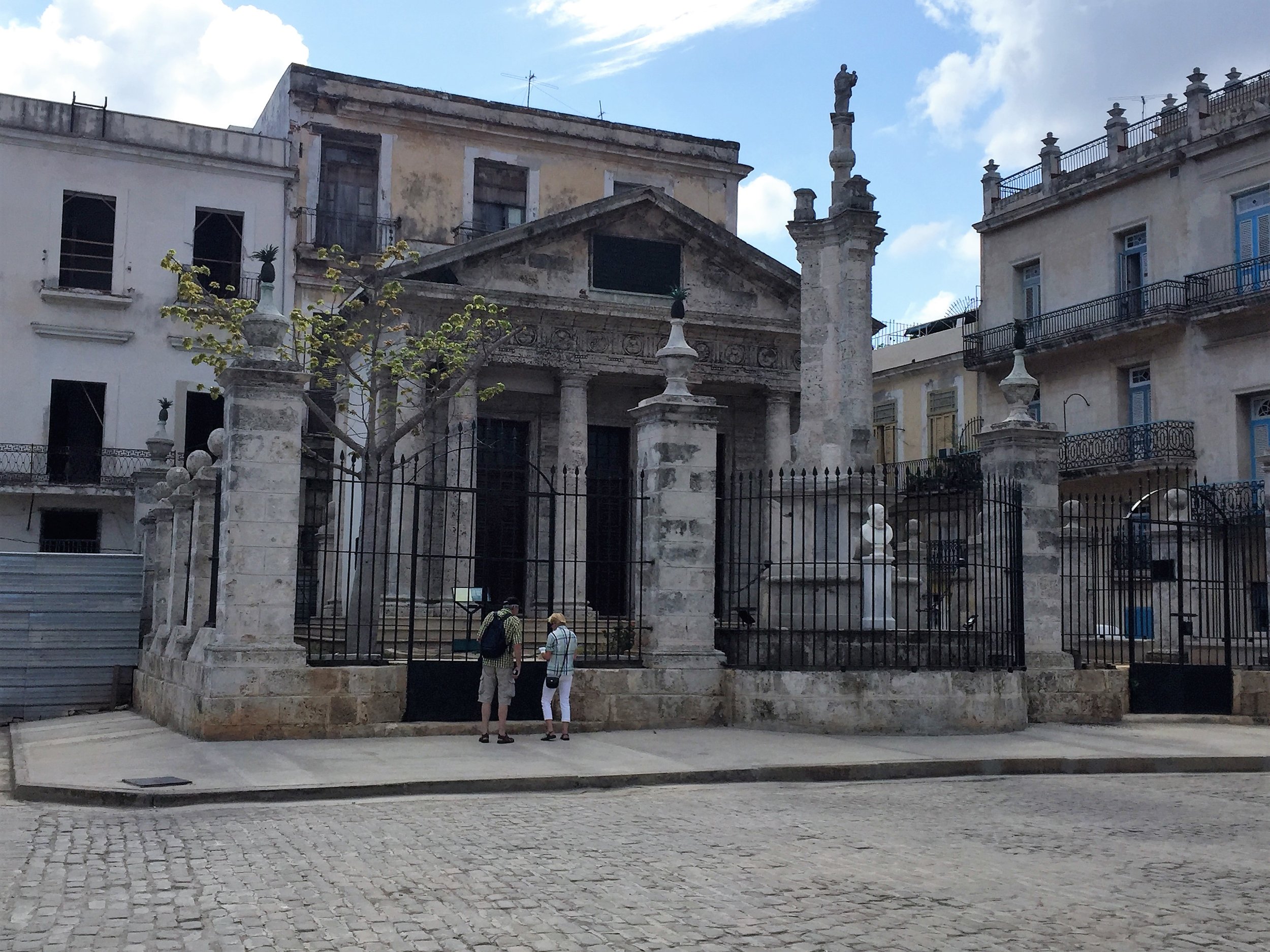 Interested in going to Cuba for your next reunion, meeting or incentive travel program? Let TRU help you make it happen! Call or email us today and we'll get you there!